Welcome
Halloween can be lots of fun no matter what age you are. We all have fond memories of trick or treating as kids, but even grown-ups like to go to costume parties, go to haunted attractions and watch classic monster movies when October rolls around.
I've got some programs here that you can download to your PC if you are running Windows or a windows simulator on Linux or Mac.
Witching Hour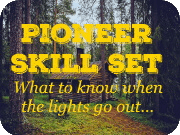 Want to get down and warty? The Witching Hour will give you the secrets to becoming the most frightening Halloween witch to ever mount a broom. Makeup secrets, costume ideas, props and even some witchy games to get you in the spooky spirit.
13.4MB Windows only
Top
Pumpkinmania
What's the best way to carve a pumpkin? What do you do with the seeds? Is there anything to do with a pumpkin besides carving it up? Find out the best use for pumpkins, but watch out. They've got something to say about all this.
Top