Pushing Goodness
I've been reading the book Abundance, by Peter Diamandis.
Why?
I needed a dose of goodness.

Optimism
The thing I like about this book and Dr. Diamandis' point of view in general is his reasoned optimism. The facts he repeatedly cites in his presentations, point out that we are living in an amazing time in human history.
Despite the doom and gloom that the mainstream media feeds us constantly, the world is a far better place than it's been ever before. Lifespans have doubled in the last century. People living below the poverty line in America today typically have refrigerators, cell phones, indoor plumbing and food available from every country on Earth. These luxuries were unavailable to the Gilded Age mega-rich of the late 19th Century. In the next 20-30 years, we're looking at the possible end of poverty worldwide based on current trends.
Sound hippy-dippy wonderful?
Well, it is. Turn off your TV and take a look at what's really going on in this world.
Try these for a break from the wars and rumors of wars:

Contests
One of the things that inspired Dr. Diamandis was reading about how Charles Lindbergh came to make the first trans-Atlantic flight from New York to Paris. The reason that flight was made was due to a contest funded by wealthy hotel owner Raymond Orteig. This was a tremendous paradigm shift.
Traditionally, big changes were driven by a hierarchical model. A king, generalissimo or captain of industry wanted something done and decreed that a solution be found. This is the model on which the space race was conducted. The US and USSR wanted to beat each other to space. The Soviets got Sputnik up before us. We got men on the moon before them. So on and so forth.
With contests, you're taking the gamble out of the hands of the originator. If you want something done and are able to find the funding to make an achievement even more appealing, you are no longer on the hook to back a particular solution. By creating a prize and stipulating what the success conditions are, you open the solutions to a variety of approaches. You only pay the winner. Even in that case, the top 5-10 solutions to the proposed issue constitute a whole new industry designed to address whatever problem you wanted solve.
Take a look at some of these contests. Some have already been won, some are in process:
There are ideas for a variety of future prizes. Each of these will make our world a better place.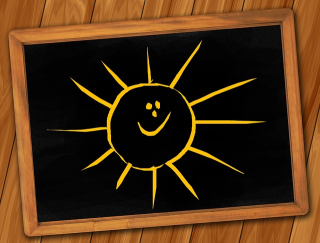 Don't Be A Dick
I saw this line in the mindmap of a fellow who was coaching me a while back.
I think this is a great reminder for basically everyone, myself included.
It takes a lot of effort to avoid being totally selfish and to avoid being a total dick. As with anything, practice makes perfect. So, practice being less selfish as often as possible.
I'll try if you will.