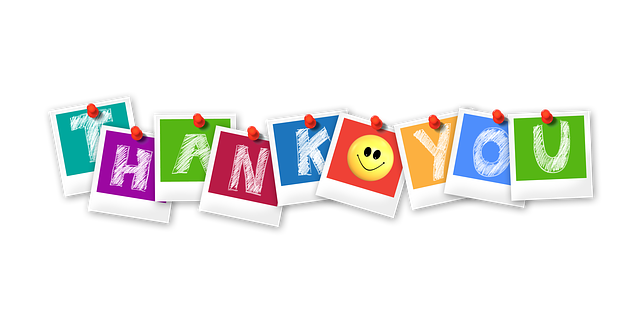 Thanksliving Week
I don't get to church as often as I should, but when I do I have the good fortune to be surrounded by marvelous people and a splendid pastor. I did attend yesterday and Pastor Russ shared a wonderful idea that I'd like to put my own spin on and share with you.
This Thursday is Thanksgiving Day in the good ol' US of A. This holiday was established by our 16th President, Abraham Lincoln.

Washington, D.C.
October 3, 1863

By the President of the United States of America.

A Proclamation.

The year that is drawing towards its close, has been filled with the blessings of fruitful fields and healthful skies. To these bounties, which are so constantly enjoyed that we are prone to forget the source from which they come, others have been added, which are of so extraordinary a nature, that they cannot fail to penetrate and soften even the heart which is habitually insensible to the ever watchful providence of Almighty God. In the midst of a civil war of unequalled magnitude and severity, which has sometimes seemed to foreign States to invite and to provoke their aggression, peace has been preserved with all nations, order has been maintained, the laws have been respected and obeyed, and harmony has prevailed everywhere except in the theatre of military conflict; while that theatre has been greatly contracted by the advancing armies and navies of the Union. Needful diversions of wealth and of strength from the fields of peaceful industry to the national defence, have not arrested the plough, the shuttle or the ship; the axe has enlarged the borders of our settlements, and the mines, as well of iron and coal as of the precious metals, have yielded even more abundantly than heretofore. Population has steadily increased, notwithstanding the waste that has been made in the camp, the siege and the battle-field; and the country, rejoicing in the consciousness of augmented strength and vigor, is permitted to expect continuance of years with large increase of freedom. No human counsel hath devised nor hath any mortal hand worked out these great things. They are the gracious gifts of the Most High God, who, while dealing with us in anger for our sins, hath nevertheless remembered mercy. It has seemed to me fit and proper that they should be solemnly, reverently and gratefully acknowledged as with one heart and one voice by the whole American People. I do therefore invite my fellow citizens in every part of the United States, and also those who are at sea and those who are sojourning in foreign lands, to set apart and observe the last Thursday of November next, as a day of Thanksgiving and Praise to our beneficent Father who dwelleth in the Heavens. And I recommend to them that while offering up the ascriptions justly due to Him for such singular deliverances and blessings, they do also, with humble penitence for our national perverseness and disobedience, commend to His tender care all those who have become widows, orphans, mourners or sufferers in the lamentable civil strife in which we are unavoidably engaged, and fervently implore the interposition of the Almighty Hand to heal the wounds of the nation and to restore it as soon as may be consistent with the Divine purposes to the full enjoyment of peace, harmony, tranquillity and Union.

In testimony whereof, I have hereunto set my hand and caused the Seal of the United States to be affixed.

Done at the City of Washington, this Third day of October, in the year of our Lord one thousand eight hundred and sixty-three, and of the Independence of the United States the Eighty-eighth.

By the President: Abraham Lincoln

William H. Seward,
Secretary of State
So, while our 16th President recommended formalizing a national day of Thanksgiving on the last Thursday of November (which has been amended to the fourth Thursday of November as of December 26, 1941), Pastor Russ suggested that we make every other day of the year our Thanksliving Days. Living with an attitude of gratitude has quite a few mental and physiological benefits.
Central to this philosophy are the truisms that:
Let's take a closer look at these.
Giving is Living
Being generous is one of the most uplifting ways of life. Giving freely doesn't mean that you literally have to give every red cent you have to everyone else, but it does mean that you should do what you can when you can. When there is an opportunity to be helpful, by all means, take it.
This is actually the heart and soul of an information business. You are that helpful soul who happens to be available with the answer to some conundrum that someone else is experiencing. By sharing your passion for and knowledge of a given topic, you are enriching the lives of countless people the world over.
What's the alternative? Ask Ebeneezer Scrooge's late business partner, Jacob Marley.
Jacob Marley: In life, my spirit never rose beyond the limits of our money-changing holes! Now I am doomed to wander without rest or peace, incessant torture and remorse!
Ebenezer: But it was only that you were an honest man of business!
Jacob Marley: BUSINESS? Mankind was my business! Their common welfare was my business!
…
Jacob Marley: It is required of every man that the spirit within him should walk abroad among his fellow men! If it goes not forth in life, it is condemned to do so after death! It is doomed to wander through the world! Oh, woe is me! And witness what it cannot share but MIGHT HAVE SHARED on Earth and turned to happiness!
Charles Dickens painted a grim picture of the eventual fate of self-absorbed misers. Whether or not it is actually true, it is definitely true that a life spent entirely thinking of oneself is a wasted life.
There are so many opportunities to find joy and contentment in the simple act of being kind and helpful to another person. Whether the need is great or seemingly not even necessary, simply holding the door for someone or giving them your smile can be the turning point of their entire day.
You just never know what impact you'll have on somebody. You don't really need to know. The joy is in the giving, so give with reckless abandon.
Living is Giving
Having established that giving is truly living, let's examine the prospect that living is giving.
Biospherically speaking, this is a given. When we exhale, the CO2 we emit is absorbed by plants in the world around us. They, in turn, consume and emit fresh air for us to breathe. This symbiosis is modeled in human society as well.
Simply by existing and going about your daily business, you are providing entertainment to cats in windows and idle folk on their porches. Some folks are natural people-watchers, so put on a good show for them. When interacting with people, there's no harm in sharing your smile. Being a light unto the world is definitely not a zero-sum game. Giving them your light does not diminish yours. It simply makes the world a brighter, kinder place.
Just being you sets an example for others to follow, so think seriously about what kind of world you wish to create. It's truly said that some people just want to watch the world burn. Don't be one of them. Lifting people up is far more rewarding than grinding them down under your heel.
---
That's a good start to our week of Thanksliving. Stay tuned for more gratitude and I hope you catch the attitude.